We took the opportunity to Interview Nick Sproule, CEO & Co-Founder at BlackStone Futures (PTY) LTD. BSF (BlackStone Futures) is a Forex Brokerage Firm located in Sandton, Johannesburg, South Africa. They have been in operation for a few years now and is slowly but surely becoming the #1 choice for FX traders in South Africa.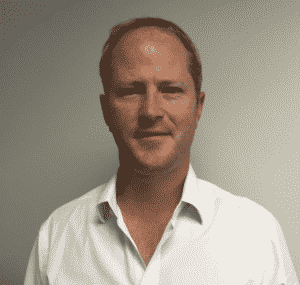 Nick Sproule – Co-Founder & CEO BlackStone Futures
Tell us a bit about yourself. Who is Nick Sproule and how did you get involved in this industry?
I was born some 40 years ago and grew up in Johannesburg. I completed my studies at the University of Stellenbosch and WITS Business School. My first job was as a Trainee Ship Broker but I was captivated by the financial markets and got involved in a spread trading business soon afterwards. I spent 12 years in London working for some of the bigger firms there and returned home 2 years ago
As CEO and Co-Founder of BlackStone Futures, how do you differ from other brokerage platforms?
I think the key difference between BSF and most brokers operating in South Africa is that we take no risk against our clients. We do not benefit when clients lose money and so work hard to try and help them be successful. It is expensive to recruit new customers all the time and we try and give them the best opportunity to make money trading forex and other products we offer.
How long has BlackStone Futures been in operation?
We have been around since 2009 when our license was first granted by the FSB. We initially started as World Spreads but changed our name to Blackstone Futures in 2013.
How did the company start out and how has it grown since its launch?
The growth was very strong initially and then slowed down a bit. Increased competition from international brokers with deep advertising pockets halted that initial growth. We refocused in 2015 when I joined and we have seen a quadrupling of the client base since then. We added the MT4 platform to our existing Cloudtrade platform, relaunched the website with more content and added more people to assist clients with their trading. At the moment we are seeing strong growth and I think we are well positioned to continue that.
Are you Regulated with any Regulatory Entity? If so, which strict rules and guidelines are put in place to keep clients' funds safe and secure?
We are regulated by the Financial Service Board of South Africa (FSB) with the FSP Number 38782. We work hard to ensure that clients funds are always secure and available to them should they require them and have never had an issue. Client's funds are held in segregated accounts with ABSA. Withdrawals usually take a day to reach the client's account. We also take no risk and every position is fully hedged so when clients win money, we win too and will always be able to pay their winnings to them.
Where do you see BlackStone Futures in the near future?
We are very focused on South Africa for the time being. We see huge opportunities to educate our clients and to try and change the image of forex trading. Many people have been conned by unscrupulous operators and we feel we have responsibility to address that. Financial education is generally low among many of our countrymen and they are easily duped into believing that 30-50% returns a month are possible. If they were, then I might not be sitting with you answering these questions.
Are there any plans in the pipeline to expand your client base outside of South Africa or even Africa?
We are growing very nicely in South Africa and we are always looking at other opportunities. I think the key is that people want to trade with companies who have a physical presence in their country. People that understand your culture, language and can engage on a personal level. Being passed on to a call centre in Cyprus or Israel is not what I believe clients are looking for.

Setting up elsewhere has its challenges and until the opportunity presents itself where we can offer the same level of service, we will be focusing on South Africa.
How are clients' trades processed and is there any conflict of interest?
As I mentioned in one of the earlier answers, BSF has no conflict of interest. We are 100% aligned with the client's objectives and that is to make money. When clients are successful, they trade more often and in bigger size which is where we generate our revenue. We only make money on the spread and do not benefit if clients lose money. Very few FX brokers can claim this and I think that is an important differentiator in the service we offer.
What do you have to say to people that call Forex Trading a scam?
Forex trading is not a scam. It is a speculative investment product and so does come with a number of risk warnings attached. It is certainly not for everyone and people should access whether it is appropriate for their current situation. Too many people are lulled into FX or CFD trading by people who claim they can double their money overnight. While this is possible, it is also possible to lose it all.

Like anything in life that you wish to become successful at, it requires that clients put the effort in to understand how the markets behave. Strict discipline and risk management are some of the key elements that clients need to master to be successful traders. This applies to shares and any other asset class where exposure is only the click of a button away.
Would you call Forex trading a legitimate opportunity to make money long term? Some say it cannot be done.
I have been in the industry for 15 years and have seen some extremely successful traders. They have a couple of key attributes that make them successful. They manage risk and are very disciplined. To use a sporting analogy, a quality football defender does not pass the ball across the goal mouth with an attacker close by. He rather kicks it into touch.

The same with good traders. They don't trade all the time and they wait for their opportunities. If nothing presents itself, they stay out of the market.
Why should traders trade with BlackStone Futures and not any other broker?
I think the key reason is that we are aligned with the traders. We want them to win and be successful. We have created a product that allows them to trade in ZAR and not have to have additional exchange rate risk. We are very competitive on the spreads we charge clients and this lowers their cost of trading. It can make a huge difference to their profitability over the long term.

We are also a local broker with local regulation. It means that if we ever were to step out of line, then the client can seek redress through the FSB or the Ombud for Financial Services.
We just want to thank Mr. Nick Sproule for the opportunity to interview him. It was very interesting and a privilege. Your high standards, tight spreads and ethical approach are much appreciated by traders around SA. We wish you and BlackStone Futures best of luck for the future.