Are you based in South Africa and looking for a side hustle or change of career? Have you considered forex trading in South Africa? It's very easy to start forex trading in South Africa as we have local forex brokers that give you access to the global market with low minimum deposits and Rand denominated accounts so you don't have to worry about annoying bank wire and currency conversion fees. Another great thing about forex trading in South Africa is local time is very close to that of Europe and lots of forex trading activity takes place in European daylight hours.
What is forex trading?
Before opening an account and starting trading, it's important you learn the basics of forex trading. So what is forex trading? Forex trading involves speculating on movements in the global foreign exchange or currency markets. Forex traders research various currencies and build a view as to whether a particular currency is going to strengthen or weaken against another – unlike trading stocks, forex trading is always conducted in pairs. For example, if you think the US Dollar (USD) is going to strengthen against the Rand (ZAR), you would buy USDZAR.
Alternatively, if you thought the USD was going to weaken against the Rand, you could sell USDZAR – this is called shorting – forex trading allows you to sell a currency you don't actually own. This can be a little confusing to wrap your head around at first, but don't worry, the process is very easy and happens completely in the background – shorting a currency pair is just as easy as buying a currency pair. The ability to trade in both directions, profiting when markets rise and fall is one of the most attractive things about forex trading vs stocks.
How much money can you make forex trading in South Africa?
Another great thing about forex trading is the amount of money you make is almost entirely up to you. Of course, you have to learn forex trading first, but once you do, your potential to make money is only limited by your skills and your investment capital. The more money you have to invest, the easier it's going to be to generate the returns you want without risking too much. This is extremely important – forex trading is just as much about managing your risk as it is about generating profits. Trying to make a lot of money with a small balance is a mistake lots of new traders make.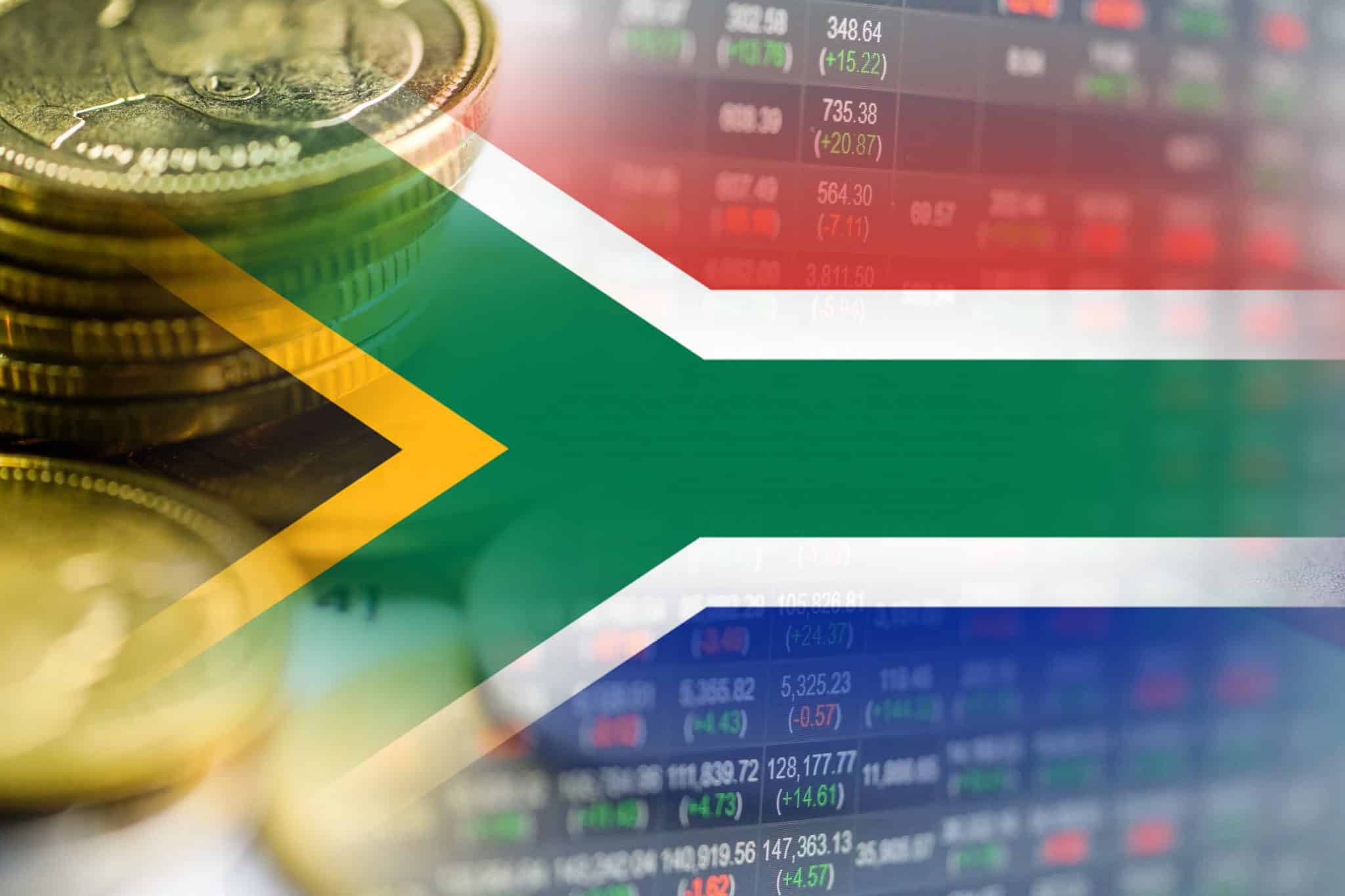 So how much do you need to start forex trading in South Africa?
Even though eventually you will need to make a serious investment if you want to generate serious profits, there's no need to do this on day 1, in fact, that would be irresponsible, you could very easily make a mistake and lose a lot of money very quickly. This is why South African forex brokers generally offer minimum deposits as low as 1000 ZAR – this allows you to practice forex trading with real money, without risking too much while you're learning. This is important as though all forex brokers offer free demo accounts, demo trading is just not the same as real trading.
Trade with a regulated South African forex broker
There are lots and lots of forex brokers all around the world who would love you to deposit and trade with them and they will offer all sorts of inducements to get your business, but it's always a good idea to go with a local, regulated broker. When you trade with an FSCA regulated South African broker, you know your money is in safe hands and you will have adequate avenues for recourse if anything goes wrong. Withdrawing your profits from foreign brokers can be a real hassle and very expensive – do you really want to pay 750 ZAR in wire fees every time you make a withdrawal?
Forex trading strategy
There are lots of different forex trading strategies out there and it's worth trying out a few different strategies to see which you may have a natural talent for or which works for your schedule. One of the best things about forex trading in South African is our local time is very close to Europe's and a lot of the trading action happens during European daylight hours. Where a forex trader based in Asia may be restricted to local currency pairs and or range trading, forex traders in South Africa can employ almost any strategy on any forex pair as the market is very active during South African business hours.
Trend-following, scalping and swing trading are just some of the forex strategies you may want to research and try out when starting out. Trend-following involves following long term trends in the markets, scalping involves lots of ultra short term trades and swing trading is somewhere in the middle.
Part-time forex trading vs full time
Though it's tempting to throw in your day job and dive straight into forex trading full time after you notch a few winning trades, it's a much better idea to start out trading forex part time and transition up to full time trading once you've proven yourself. Trying to pay the rent or mortgage from forex trading when you are just starting out is not a great idea, after all, you are just learning and like anything, forex trading takes a lot of time to master. Forex trading can be a very lucrative side hustle, helping you generate both wealth and disposable income while your day job pays the bills. Once you start to generate more money from your trading activities than you are from working, then it's time to consider taking the plunge into full-time trading.